During World War I, it was important that the American publc support the war effort. Several posters were created and distributed widely across the United States to enlist public enthusiasm and funding. Here arr several examples:
Real men fight
On Howard Chandler Christy's World War I poster, a beautiful young woman in a navy uniform beckons volunteers to join the Navy. During World War I, the Navy almost doubled its strength with the addition of 60,189 men.
Even the smallest children were enlisted in the war effort. Wheat was needed for soldiers, and so children (and their mothers) were encouraged to eat other grains such as oatmeal, corn, and rice — and were reminded, like children everywhere, to clean their plates.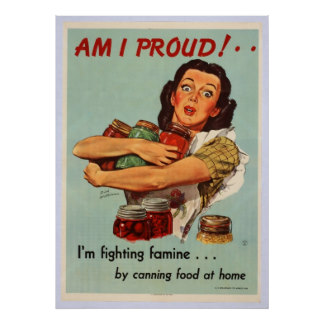 The government wanted to enlist public support for the war effort and let citizens know what they could do to support our troops.
To raise funding for the war effort, the government asked people to buy War Bonds.