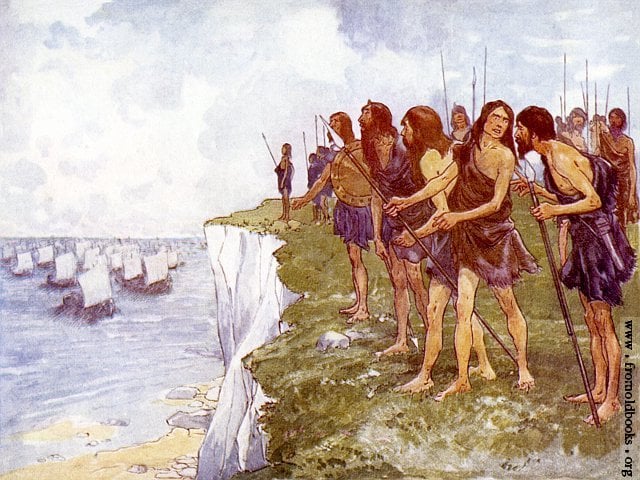 Julius Caesar Arrives at Britain's Shores
Julius Caesar sails to Britain from France, in 55 BC, and is initially met with men who are willing to fight against Caesar and his troops. Caesar leaves but returns the following year. He leaves, however, when it seems that the people will fight him and his men again. Rome does not conquer Britain until 43 AD, long after Julius Caesar was dead.
Defending Britain against Anglo-Saxon Invasions - Portchester
Even before Rome left Britannia, Anglo-Saxons tried to invade Britain. The Romans defended against such invasions by building forts along Britain''s coast. Portchester, located in southern England, was one of those forts.